Heaven and Hell…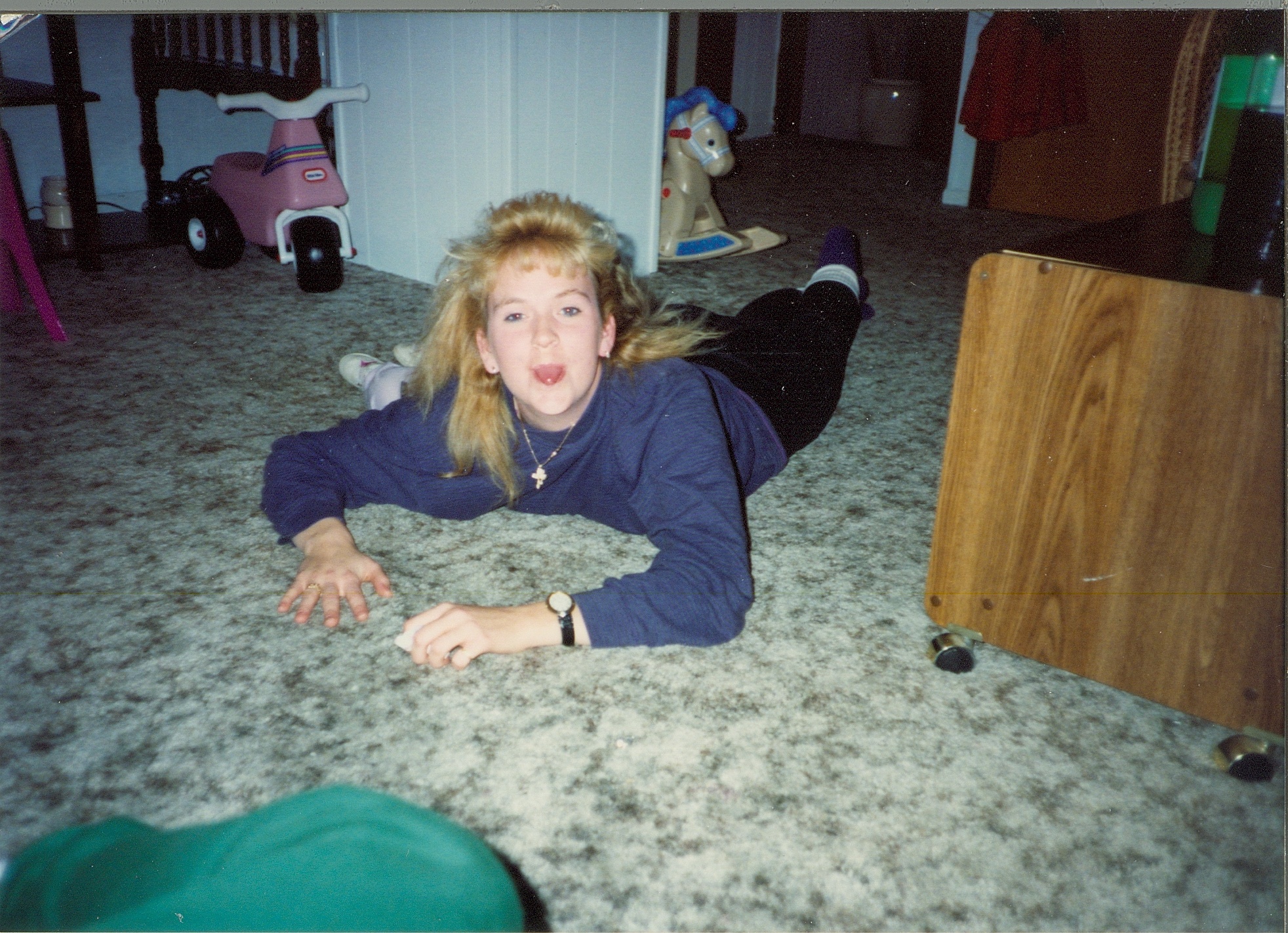 Heaven and hell
A Story by Coyote Poetry

Disappointment in love are lessons to prepare us for true love. Written in 1992.
                  Heaven and hell
"We can die of fear and our heart be filled with coldness.
Doubt will overtake our dreams and hope."
"Being bitter and bleeding in the emotion of love.
Leaving a walking dead."
We can fall to the deepest level of pity and create a internal hell.
Great love's are rare and few in a life.
Sweet and terrible love.
Leaving us weak and confuse.
Waiting for a reason to be alive are can be  many.
I found my great and sweet love for the first time in 1987.
We found each other again for the second time in 1992.
We fell together again in the mist of late fall.
The green earth was dying and we were to create a new fire.
That would never be able to burn out completely.
I remembered
 touching her from feet to her beautiful face.
I saw such beauty in her clear blue eyes and
she made me come alive in 1987.
Create a hunger that grew with each touch.
Her energy for life and desire to be fulfilled.
Overcame my mind and heart to be wise.
Back from the short War in the Gulf.
I found her phone number.
Been 4 years trying to forget blue eyes, her perfect body
and a hunger that could not be fulfilled.
Her long red hair crossing my body as she moved in the heat
of passion haunted my dreams still.
She was content to receive my call.
She told me "I love to hear your voice again."
I asked could I see you now?
A sweet voice whisper.
"Please come to me now."
I arrived at her house in Clinton, Michigan.
She greeted me in a tight t-sheet.
Allowed me to see her long legs and perfect body.
I looked into her blue eyes, like a clear stream.
Allowed my heart and mind to dance in a sweet dream.
I whispered how beautiful she was.
A blessing to my old heart.
She wrapped her arms around me.
I smelled her sweet perfume.
Enjoyed the feel of her body near.
I make a silence wish to swim in the heat of her flesh one more time.
We sat together.
Talked till the morning light.
Her legs were across my lap.
I told her. "You have been my only sweet dream.
When you left me in 1989.
It took a lot of strength and will to get up and live.
I volunteers for War to escape your memory"
She quiet me with kisses.
Leading to harder and longer kisses.
Tears felled from her eyes.
I believed her wall of disappointment were falling down.
I told her "It is alright my sweet Jennifer.
Life and love is a fair game.
We must lose to know victory.
We must drown in sadness to appreciate pleasure."
We fell asleep together.
No passion or wasted energy.
A strange peace for two people who needed to taste
laughter and joy again.
In the morning.
I watched her dress.
Her body as beautiful as when she was the 18 year old girl at my door
with 8 wine coolers.
I closed my eyes.
Not believing I was with my killer, my demon.
Now my spirit was being awoke and desiring the caress of this
beautiful woman.
I was rising from the dead.
A wise man would of ran like hell.
A fool's always know his punishment before the story is written.
She gave me a sweet smile.
Stood in front of me in her bra and panties.
She asked me.
"Will my Soldier return tonight?"
Her 5 foot 11 inch  frame left me weak.
Flowing red hair left me wishing never to leave.
I whispered I would return tonight.
I stood up and wrapped my arms around her.
Kissed her sweet lips.
I told her.
"Life is not fair.
I'm scare to death.
I whispered I need to be with you for a while."
Blues eyes stared into my eyes.
She whispered.
"Love is a twisted and we must breakdown the wall of shit.
Please sweet man come back.
Soft tears fell from her eyes.
She whispered please forgive me for leaving you in Ann Arbor in 1987."
I told her.
"You open my heart and mind to true emotion of love.
Where you give everything.
The body and soul.
We were young.
You were my teacher to show me I needed passion and desire in my wasted life."
I arrived late.
She is wearing a short red skirt and a cotton t-sheet,
showing her perfect body.
I asked what is your desire tonight?
She forced me into a chair.
Lay her head into my chest.
I caressed her face and hair.
She asked what will come of us?
"Are we just wasting time?
Is love a worthwhile battle?
I wanted to be alone till you called me."
I told  her.
"Life is a bitch.
I hated you once for leaving me.
I dig myself into a self made misery."
"Today all the pain seem so far away.
This is my best moment in my life now."
I held her in my arms and
I kissed her sweet lips.
Jennifer smiled.
Dragged me to her bedroom and
slowly undressed for me.
Danced for me.
I told her.
"I have nothing to give you."
A blue eye Angel smiled and whispered.
"Good things come to those who wait."
I closed my eyes.
"Thank the spirit of life and death.
For the chance to be with my beautiful Jennifer."
Coyote