The animal… Written in 1984….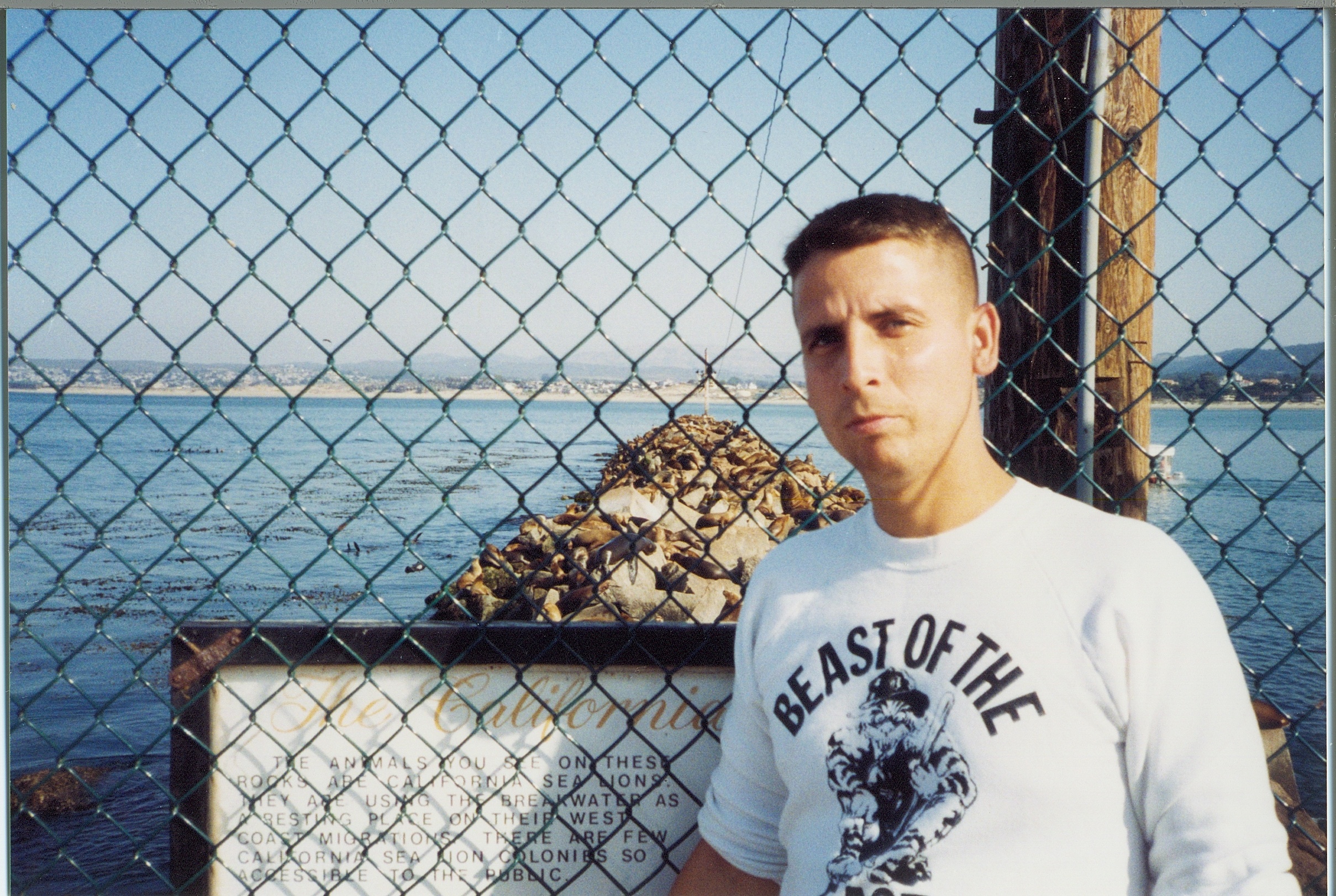 ( Johnnie Coyote in 1995 in Monterey.)
The animal.
A Poem by Coyote Poetry

Who is the real loser in a war? Is there a winner?
The prisoners may seem weak and controlled.   Their hope and their memory allowed the energy to endure great pain. Sometime the table can be turned. Will the prisoner serve the same medicine or forgive?
Revolution can backfire. When you destroy a structure build with old skills and honor. The new leaders maybe be weak and lack building skills and honor. A land can fall backwards and take decades to rebuild.
Children, woman and old people pay for the greed of war. Powerful countries don't account for the dead civilians, cities or human rights. If the meek don't stand together. They will fall and die together.
Coyote
"War is man's sin. " John Denver
"Trouble no man about his religion-respect him in his view of the Great Spirit, and demand that of him that he respect yours. Treat with respect such things as he hold sacred. Do not force your religion on anyone. " Wabasha and Red Jacket, Seneca.
"May the great spirit keep watch over you and protect you always. "                  Yellowtail.
The animal…
Feeling like wild animal, locked up in a cage.
I want to escape, but I can't go over the wall. The damn wall.
I walk back and forth, till I sit and scream out.
No-one hear me or want to hear the screams.
They enjoy watching the beast transferred to a coma state.
They praise themselves, they have re-trained and killed another free and brave spirit.
But the beast is watching. Waiting.
I had saved my last bit of strength. I will kill the master.
and will eat their flesh slowly. Ensure they know the pain I have learned.
I will pray for one good shot of a rifle.
To free me from this cage.
Coyote
1982