Seconds in time…..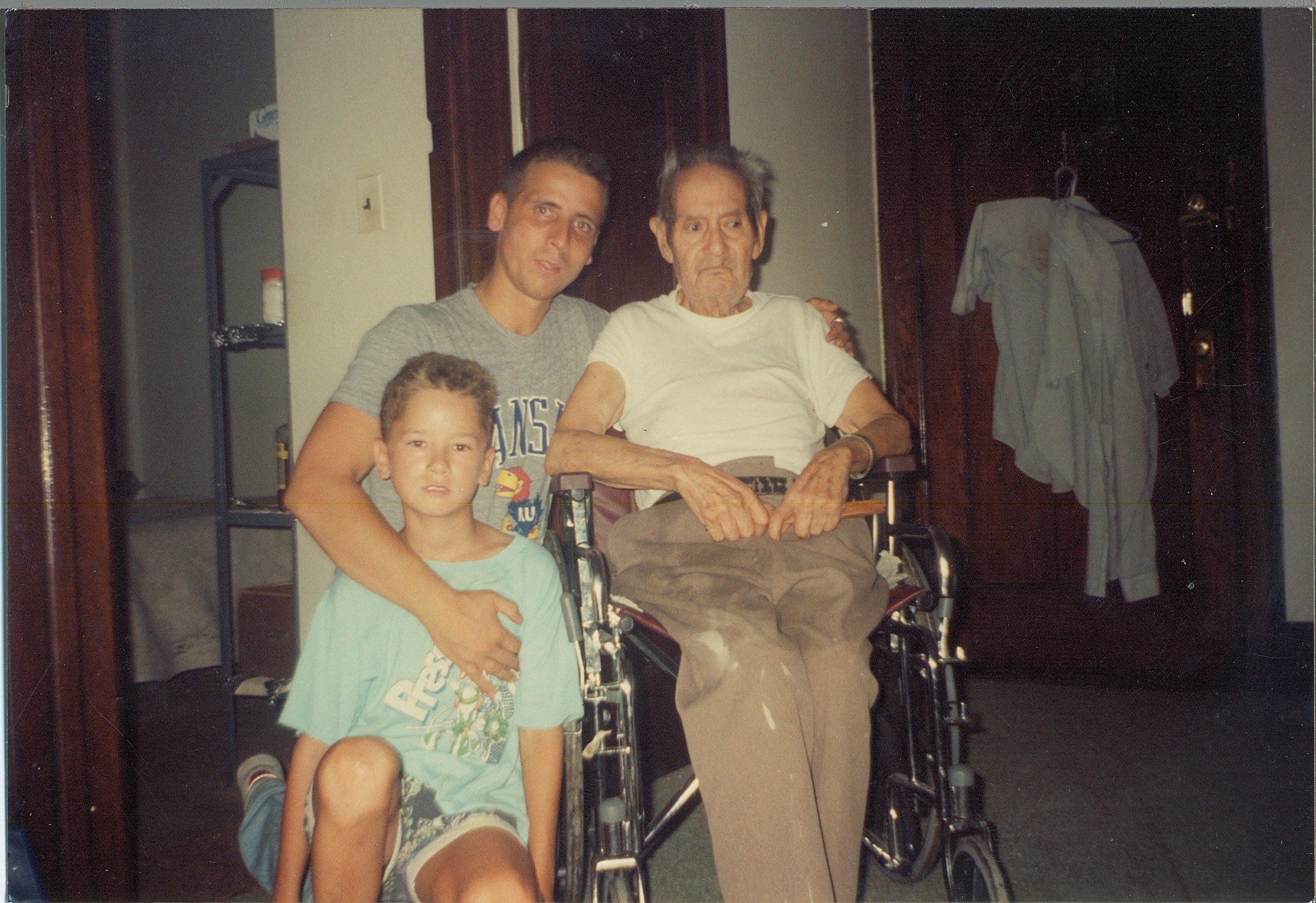 Seconds in time…..
I learn in a bloody crazy life.
Seconds become so important.
I went to war in 1991.
I called my Gandfather Reyes from Kuwait.
My sister answered the phone.
Told me he was dead.
He died and she didn't want me to be sad.
Was waiting till I returned.
I fell down and cried. Wishing to hear his voice.
I remembered his words. "Stand strong and
do the right things. A man's is responsible
for his actions."
I wished to see him one more time.
To thank him for his care and love.
             I held my poor sister at her daughter funeral.
             Her baby girl died for unknown reasons in the night.
             I whispered I wished I spend more time with her.
             I was just too damn busy.
She whispered I want my baby back.
Her sad eyes filled with tears.
Her broken heart was bringing her into
a permanent hell.
She was wishing for one more second.
To be with her baby girl.
One more second to hold her baby.
Be able to tell her Angel
I love you with all my heart.
I stood by my brother's casket.
I cried I wish I was kinder and a friend.
I wished I told him. " I loved you.
I wished we celebrated being alive together."
His twisted life left him alone and afraid.
Like all fool's.
I wished to take back the bad discussions.
I wish I was wiser and kinder.
My Father fought the Doctor and Nurses.
I drove 1500 mile to Virginia to be with him.
He begs me to take him home to die.
He waited three days for me to arrive.
He told me "I had to see you my son.
Tell you. I love you and I'm so proud of you. "
He told me.
Me and your brother's will be waiting for you at the
big pow wow in Native America paradise.
I held his hand till he went to the Native American
hunting ground.

Beautiful Grandma lay in her hospital bed.
She told me "I love you my sweetie. You will always be
my baby."
I sat with her.
Not wanting to let her go.
I held on to her every word.
She went to paradise in peace.
I whispered Lord.
"Take a new Angel home with open arms.
She need to dance with Grandfather again."
I learn the hard way.
Be kind in your words in a goodbye.
Never leave with the last words.
That were of anger and disappointment.
Tell them you love them and will miss them.
Have fun and be safe.
Today I miss the laughter and voices of
so many people in my life.
I wish for more time with them.
A few more seconds to thank them for their love.
Thank them for their example and friendship.
Coyote
Nov. 2009